Maine Powerchute Association

Join us in one of the most exhilarating forms of flying - roaming the skies in an open cockpit powered parachute!

2/9      Bowman Ski Fly-in (One day event) -Gobel​

2/23    Aviation Forum - Owls Head - n/a

3/2      Greenville (Kelly's Landing) - Gobel

3/16    Wiscasset safety meeting - n/a

4/27    Knox Co. -  J.Sukeforth

5/18    Twitchells - Goulet (MOVED FROM 5/11)

6/8      Patten (Morse field) - Gobel (MOVED FROM 6/1)

6/29    Fryeburg - Theriault  (MOVED FROM 6/15)

7/13    Bowdoinham (Merrymeeting)  - Gobel

7/27    Bar Harbor (Floyd's field) - Keene

8/9-8/18  Adventure trip (Ft.Kent; P.I.;Deblois)                                                Dumond,Paradis                8/31    Bethel A/P (Labor Day) - Autrey

9/21    Plymouth NH

Columbus Day -Wallace
12/7    Christmas party - Gobel

Note: Dates shown are Saturdays, however events usually start on Friday afternoon and end Sunday morning.

What's Happening

updated 2/13/2020

February Newsletter

Has been mailed out to all our paid-up members.  Not much happens over the winter months, but we still filled up 4 pages with the usual nonsense...

Club Officers

Safety - Randy Autrey (207-381-0202)

Treasurer - Bonnie Davis Micue (207-273-2016)

Public Relations - Scott Royal (207-522-8020)

President - John Gobel (207-852-7300)












Event Schedule for 2020

Coming soon! Based on input from our annual meeting in December, we are compiling our fly-in and other events schedule for this year, and contacting field owners.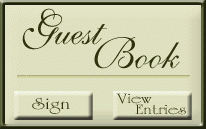 Annual Highlight video

The MPA Highlight video shown at our Christmas party is now available on our website - see Videos tab on the left. For our pictures collected for 2019, see below.