Maine Powerchute Association

Join us in one of the most exhilarating forms of flying - roaming the skies in an open cockpit powered parachute!

What's Happening

updated 11/30//22

November Newsletter sent to members

Scraping the bottom of the barrel once again for MPA news, but persevering nevertheless.  Click on Newsletters tab on left for current & previous issues.

Club Officers

Safety - Randy Autrey (207-381-0202)

Treasurer - Bonnie Davis Micue (207-273-2016)

Public Relations - Scott Royal (207-522-8020)

President - John Gobel (207-852-7300)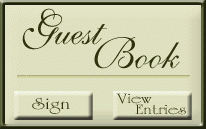 Annual Highlight video & pictures

Get ready for winter flying

With all that easy summer flying behind us, it's about time for some real-man ice adventures! I know we're not getting younger, but we're still alive, right?

Annual Christmas Party all set 

Our annual general membership meeting and Christmas party is all set up for Dec. 3rd. at High Tide in Brewer. Details emailed to members. Hope to see you there!

4/23      Knox County (Owls Head)

6/25     Dover Foxcroft (Chase fld)

6/4       Twitchells (Turner)

8/5-13  Presque Isle - Ft. Kent

8/27     Presque Isle (Balloon Festival)

12/3      Christmas Party - Brewer, ME

Note: Dates shown are Saturdays, but events usually start Friday afternoon and end Sunday morning.

6/25     Dover-Foxcroft (chase fld)