Maine Powerchute Association

Join us in one of the most exhilarating forms of flying - roaming the skies in an open cockpit powered parachute!

2/29     Greenville (Kelly's Landing) -Gobel​

3/14    Wiscasset Safety Meeting - n/a

4/25     Fryeburg - Gobel - POSTPONED

6/6     Twitchells - Goulet

6/6      Bethel/Berlin - Godbout POSTPONED

6/27   Dover-Foxcroft - Chase Field - Gobel

7/18    Bowdoinham - Gobel

8/8-15  Ft. Kent - Dumond

8/29    Deblois - Keene

9/19   Fryeburg - Gobel

10/10   Plymouth NH - Wallace         

12/5    Christmas party - Gobel

Note: Dates shown are Saturdays, however events usually start on Friday afternoon and end Sunday morning.

What's Happening

updated 12/1/2020

All done for the year

After a horrible year for our fly-ins, we're getting ready for some winter flying.  Next year has got to be better!

Club Officers

Safety - Randy Autrey (207-381-0202)

Treasurer - Bonnie Davis Micue (207-273-2016)

Public Relations - Scott Royal (207-522-8020)

President - John Gobel (207-852-7300)












Christmas party - the virus got it

So sad, but for the first time in 22 years, we had to cancel our annual event. Most of us felt that with this small resurgence of the Covid-19, we'd be taking an unnecessary risk.  So we're postponing it to March, 2021.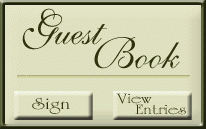 Annual Highlight video

The MPA Highlight video shown at our Christmas party is now available on our website - see Videos tab on the left. For our pictures collected for 2019, see below.