Maine Powerchute Association

Join us in one of the most exhilarating forms of flying - roaming the skies in an open cockpit powered parachute!

5/1       Fryeburg - Gobel​

5/22     Twitchells - Goulet

6/12     Dover-Foxcroft  - Gobel

7/10     Bowdoinham - Royal

8/13-20 Ft. Kent - Patten - Dumond

8/28     Deblois - CANCELLED

9/17     Plymouth NH - Gobel

10/1     Bethel/Berlin - Autrey/Godbout

12/4     Christmas party - Gobel

Note: Dates shown are Saturdays, however events usually start on Friday afternoon and end Sunday morning.

What's Happening

updated 12/5/2021

Nice MPA Christmas party 

Had a wonderful event at a new venue (High Tide, Brewer). Nice turnout, and had a good time with our videos, pictures, and camaraderie.

December Newsletter coming soon

Out last Newsletter of the year is in the final throes of completion - to be published in a week or less. Nope, not any better than any of the other ones.

Club Officers

Safety - Randy Autrey (207-381-0202)

Treasurer - Bonnie Davis Micue (207-273-2016)

Public Relations - Scott Royal (207-522-8020)

President - John Gobel (207-852-7300)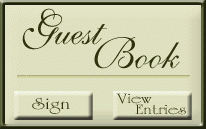 Annual Highlight video & pictures

Flying schedule for 2022 in the works

Started formulating our schedule for next year. We welcome any suggestions for new venues, or revisiting old ones.  Will publish draft in a few weeks.