Maine Powerchute Association

Join us in one of the most exhilarating forms of flying - roaming the skies in an open cockpit powered parachute!

5/1       Fryeburg - Gobel​

5/22     Twitchells - Goulet

6/12     Dover-Foxcroft  - Gobel

7/10     Bowdoinham - Royal

8/13-20 Ft. Kent - Patten - Dumond

8/28     Deblois - Keene

9/25     Plymouth NH - Gobel

10/9     Bethel/Berlin - Autrey/Godbout

12/4     Christmas party - Gobel

Note: Dates shown are Saturdays, however events usually start on Friday afternoon and end Sunday morning.

What's Happening

updated 7/23/2021

View annual 2020 picture show

View our collection of pictures from the 2020 season that was shown at our delayed Christmas party in April by clicking here (or Videos tab on left).

July 2021 Newsletter 

The latest Newsletter was sent to all our members, but you can now view it by clicking "Newsletters" on the left.

Club Officers

Safety - Randy Autrey (207-381-0202)

Treasurer - Bonnie Davis Micue (207-273-2016)

Public Relations - Scott Royal (207-522-8020)

President - John Gobel (207-852-7300)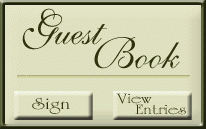 Good time at Bowdoinham - Ft. Kent next

After a fun time at Bowdoinham, we're looking forward to our annual one-week flying event, starting at Ft. Kent, then on to Patten (or Presque Isle).