Maine Powerchute Association

Join us in one of the most exhilarating forms of flying - roaming the skies in an open cockpit powered parachute!

What's Happening

updated 9//21/23

September Newsletter sent to members

Catch up on all the latest, (plus the usual nonsense)  - see our September Newsletter.  Click on Newsletters tab on left for current & previous issues.

Club Officers

Safety - Randy Autrey (207-381-0202)

Treasurer - Bonnie Davis Micue (207-273-2016)

Public Relations - Scott Royal (207-522-8020)

President - John Gobel (207-852-7300)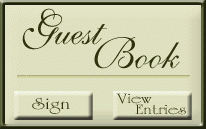 Annual Highlight video & pictures

Next event - Fryeburg

Since we had to cancel the Dover event,  we're really eager to do some flying at Fryeburg, coming up weekend of 9/29 - same time as the Fryeburg Fair. See you there!

Adding one more event

The Bethel airport Fall Fly-in is scheduled for Oct. 7th, in conjunction with the Sunday River Fall Festival.  Breakfast and lunch available.  Fun event - hope to see you there!

4/29    Bethel (or Berlin)

7/8    Bowdoinham (Bowker fld)

5/27    Bowman (E.Livermore)

6/24    Dover-Foxcroft (Chase fld)

8/5-12  Presque Isle - Ft. Kent

9/30    Fryeburg (TIB fld)

8/26   Deblois (& trip to Machias)

10/8    Bethel Fall Festival

Note: Dates shown are Saturdays, but events usually start Friday afternoon and end Sunday morning.

12/9    Christmas Party - Brewer, ME