Maine Powerchute Association

Join us in one of the most exhilarating forms of flying - roaming the skies in an open cockpit powered parachute!

2/9      Bowman Ski Fly-in (One day event) -Gobel​

2/23    Aviation Forum - Owls Head - n/a

3/2      Greenville (Kelly's Landing) - Gobel

3/16    Wiscasset safety meeting - n/a

4/27    Knox Co. -  J.Sukeforth

5/18    Twitchells - Goulet (MOVED FROM 5/11)

6/8      Patten (Morse field) - Gobel (MOVED FROM 6/1)

6/22    Fryeburg - Theriault  (MOVED FROM 6/15)

7/6      Bowdoinham (Merrymeeting)  - Gobel

7/27    Bar Harbor (Floyd's field) - Keene

8/10-8/17  Adventure trip (Ft.Kent; P.I.;Deblois)                                                Dumond,Paradis                8/31    Berlin (Milan A/P)

Labor Day - Godbout
9/21    Hampden (Williams field) - Gobel

10/12  Plymouth NH

Columbus Day -Wallace
10/26  Bowman - Oliveira

12/7    Christmas party - Gobel

Note: Dates shown are Saturdays, however events usually start on Friday afternoon and end Sunday morning.

What's Happening

updated 6/14/19

June Newsletter 

In the works - hold your breath!  Collecting deep and meaningful aviation related material now, which I then promptly ignore, and the result is the Newsletter.

Gift Certificates

This is the time of year to take friends for a ride - give them a gift certificate - see tab on left.

Club Officers

Safety - Randy Autrey (207-381-0202)

Treasurer - Bonnie Davis Micue (207-273-2016)

Public Relations - Scott Royal (207-522-8020)

President - John Gobel (207-852-7300)












Next event

We're ready for one of our favorite venues, the Fryeburg event on weekend of 6/21. Great hosts, good flying, excellent camping sites.  Hope to see you there!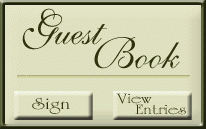 Patten

The 6/7 fly-in a Patten had to be postponed again as the field is still too wet. We will now visit the Patten as part of the Adventure trip in August. See you at Fryeburg!